The Tartan Ada Development System (TADS) is built to run on Sun Sparc Solaris computers. Recently, Tartan Ada LLC has verified that Tartan Ada can run on Linux PC hardware using the

Stromasys Charon-SSP

emulation product.

​

​Tartan Ada LLC is a now a licensed re-seller of the Charon-SSP emulation product for Tartan Ada users.

Are you interested in running TADS on PC hardware? Contact sales@tartan.com for more information.

​

We have verified the Tartan Compiler, Librarian, Linker, Assembler, and Adascope debugger (simulation only) all operate on Charon-SSP.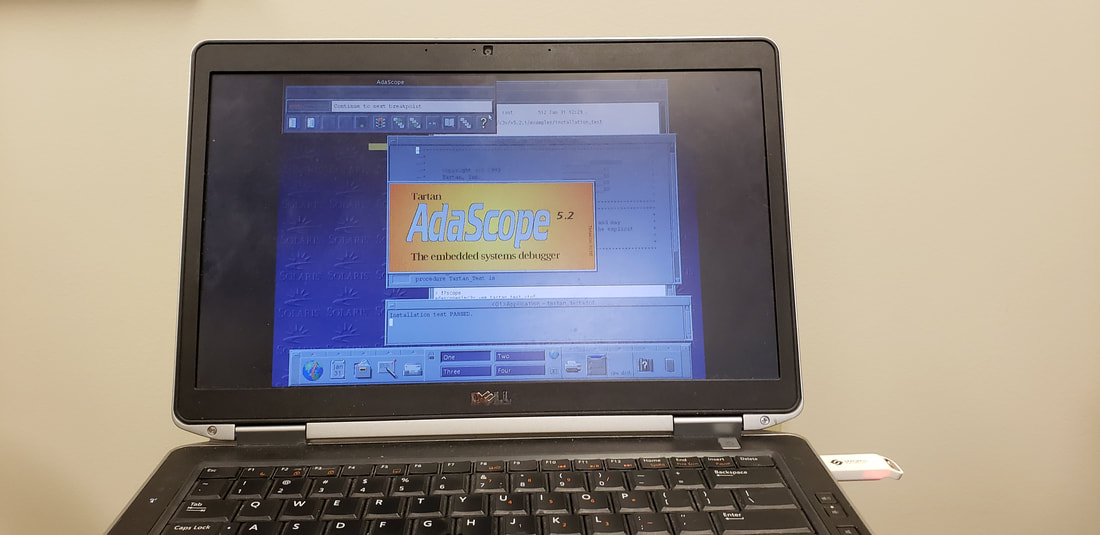 Tartan Ada running on a PC laptop
Move off your legacy Sparcstations today and on to modern, maintainable PC hardware running Linux. Moving a Tartan Ada license to a PC system running Stromasys is free for Tartan Ada users who are current on their software maintenance.

Contact

sales

for a maintenance quote to renew your maintenance and inquire about Stromasys Charon-SSP for your Tartan Ada.
---
This website uses marketing and tracking technologies. Opting out of this will opt you out of all cookies, except for those needed to run the website. Note that some products may not work as well without tracking cookies.
Opt Out of Cookies